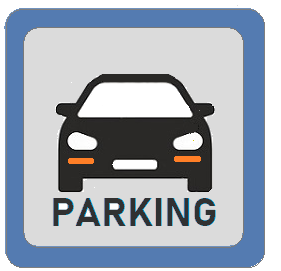 BILBAO
is situated in the Basque Country. Parking in the city centre is difficult and limited. You are advised to use your car in one of the many car parks close to the many city's touristical attractions.
BILBAO : ON-STREET PARKING

City Centre
Operational hours
Charge and Stay
Monday to Friday
09:00-13:30/15:00-20:00
1 hour : € 1.25
2 hours : € 3.25
(max 2 hours)
Sunday/Public Holidays
Free parking
PARKING AROUND CITY CENTRE
In the adjacent area paid parking is set on Monday-Friday 09:00-13:30 and 15:00-20:00. Maximum stay 5 hours, parking fee 1st hour € 1.25 up to € 13.30 for 5 hours.
CAR PARKS BILBAO
The best place to park in Bilbao are the car parks in the city centre.
Parking rates : € 2.00-2.75/hour, daily max € 12.00-18.00, pending on location.

More information
P+R PARKINGS BILBAO
There are three P+R car parks located along the metro line at the stations
Leioa
,
Etxebarri
and
Ansio
Special rates apply for passengers that use the P+R system and the public transport. Remove your vehicle before the station closes. Max stay is 24 hrs.