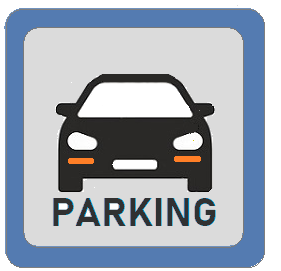 Driving is difficult in the city centre and parking on street is limited. The parking rate is progressive. Unlimited parking is set to the car parks in the city centre. Parking rates : € 2.00-2.75/hour, daily maximum € 12.00-18.00, pending on location.
Car parks in Bilbao
P1 -
Parking Pío Baroja
- Plaza de Pío Baroja, 48001 Bilbao
P2 -
Parking Arenal
- Areatzako Pasealekua, 1, 4800 Bilbao
P3 -
Parking la Naja
- Lugar Muelle Siervas de Jesús, S/N, 48003 Bilbao
P4 -
Comfersa
- Calle de Bailén, 22, 48003 Bilbao
P5 -
Dataway S.L.
- Alameda de Urquijo, 9, 48008 Bilbao
P6 -
Interparking Hispania
- Zabalgune Plaza, 48009 Bilbao
P7 -
Automóviles Abando
- Rekalde Zumarkalea, 46, 48011 Bilbao
P8 -
Garaje Europa
- Calle de Gregorio de la Revilla, 3, 48011 Bilbao
P9 -
Gertek
- Calle de Gregorio de la Revilla, 27, 48010 Bilbao
P10 -
Estacionamientos Alhondiga
- Av Sabino Arana, 20, 48013 Bilbao