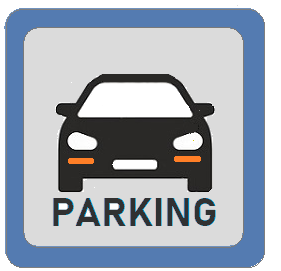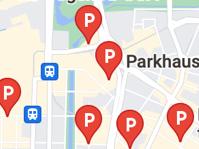 In
DUSSELDORF
paid parking is set in a great part of the city. The stay is unlimited except in the shopping area Königsallee. Free parking is possible on the P+R's on the outskirts Düsseldorf.
LOW EMISSION ZONE DÜSSELDORF

Please note that a Low Emission Zone (Umweltzone) exists in the city centre area of Düsseldorf. Without a Umweltzone sticker the entrance into this area is prohibited.
MORE INFORMATION.
DÜSSELDORF : ON-STREET PARKING (Altstadt/Andreusquartier)

City centre
Operational hours
Charge and stay
Monday to Saturday
09:00 - 20:00
€ 2,90/hour
Max 2 hours
Sunday/Public Holidays
Free parking
PARKING AROUND CENTRAL AREA (unlimited parking)

Golzheim, Derendorf, Pempelfort, central train station, Friedrichstadt, Oberkassel and Niederkassel : Monday-Saturday from 09:00-20:00.
Parking rate : € 1,05/30 min.

Harbour district : Mon-Sun 09:00-23:00. P-rate : € 1,05/30 min.

Rest of Düsseldorf : Mon-Sat 09:00-20:00 (Kaiserswerth 07:00-20:00). P-rate € 0,75/30 min.
CAR PARKS DÜSSELDORF
Unlimited parking is set to car parks in the city centre. Parking rates : € 1.50-3.00/hour, daily max € 25.00-30.00.

More information
P+R PARKINGS DÜSSELDORF
Free parking is available on the P+R's on the outskirts of the city with public transport to the city.

More information