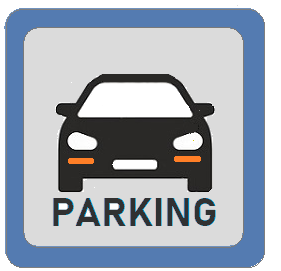 ROTTERDAM
is greatest city in the Dutch province of South-Holland, in the west of The Netherlands. Paid parking is set to a great part of Rotterdam. You are advised to use a multi-storey car parks or the cheap P+R's on the outskirts of the city, with public transport to the city centre.
ROTTERDAM : ON-STREET PARKING

City Centre
Operational hours
Charge and stay
Monday to Thursday
09:00 - 23:00
€ 4,14/hour
(parking unlimited)
Friday to Saturday
09:00 - 01:00
PARKING PUBLIC HOLIDAYS
Parking is free on the public holidays New Year's Day, Christmas Day, Easter Sunday and Whit Sunday.
PARKING AROUND CITY CENTRE
In the first adjacent area paid parking is set on working days till 18.00 hours. Parking rate : € 0,50 per 12 min. (€ 2,50/hour).
Cash payment is not possible. Payment can only be done by credit card or standard EC.
CAR PARKS
Unlimited parking is set to car parks in the city centre. Parking rates : € 2.00-4.00/hour, daily maximum about € 30.00.

More information
P+R-PARKING ROTTERDAM
Free parking is set to most of the P+R parkings on the outskirts of Rotterdam. Public transport to the centre is available.

More information