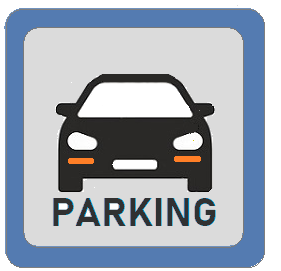 Florence is situated along the Arno river. Centro Storico of Florence is a "Zona Traffico Limitato". In the adjacent residential area paid parking is set along blue lines.
ZTL ZONE (Zona Traffico Limitato) FLORENCE

Driving in the ZTL-zone is authorized to permit holders only. The operating hours are Monday-Friday from 07.30am-08.00pm and Saturday from 07.30am-04.00pm. The zone is controlled by video cameras. If you stay in a hotel in the ZTL, ask your hotel with the registration of your license plate number of your car.
MAP ZTL FLORENCE
FLORENCE : ON-STREET PARKING

City Centre
Operational hours
Charge and Stay
Monday to Saturday
08:00 - 20:00
1st hour : € 2.00
subs. : € 3.00/hour.
(unlimited parking)
Sunday / Public Holidays
Free parking
Paid parking locations : Fortezza da Basso, Porta al Prato, Piazza Ghiberti (San Ambrogio), Piazza Beccaria, Piazza della Libertà, and Porta Romana.
FREE PARKING FLORENCE
It's hard to find free parking in Florence. The closest parking to the city centre (15 min walking distance) is Piazzale Michelangelo. But during the summer this place is often used for events and not for parking.
CAR PARKS FLORENCE
Unlimited parking is set to car parks in the city centre. Parking rates in public car parks : € 1.60-3.00/hour, daily maximum f € 20,00

More information