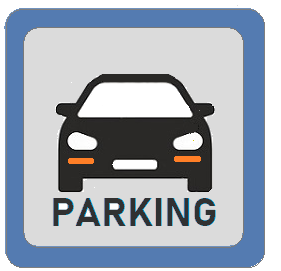 In the city centre of
DRESDEN
on-street parking applies on every day of the week. Parking is not expensive. Free parking is possible on the outskirts of the city, not close to the city center.
LOW EMISSION ZONE DRESDEN

Please note that a Low Emission Zone (Umweltzone) exists in the city centre area of Dresden. Without a Umweltzone sticker the entrance into this area is prohibited.
MORE INFORMATION.
DRESDEN : ON-STREET PARKING

City Centre
Operational hours
Charge and stay
Monday to Saturday
09:00 - 20:00
€ 1,50/hr, € 6,00/day
Unlimited parking
Sunday
09:00 - 20:00
€ 0,50/hr, € 3,00/day
Unlimited parking
PARKING AROUND CITY CENTRE
In the first area adjacent to the inner city paid parking is set on Monday to Saturday from 08:00 - 19:00. Parking rate € 1.00/hour, € 3.00/day.
Good parking capacity is offered on p-lots Freiberger Platz, Ostra-Allee, Pirnaischer Platz, Kraftwerk Mitte, and Ferdinandplatz.
CAR PARKS DRESDEN
Unlimited parking is set to car parks in the city centre. Rates in public car parks : € 1.00-2.00/hour, daily maximum € 9.00-20.00.

More information
P+R PARKINGS DRESDEN
Free parking is available on the P+R's on the outskirts of the city with public transport to the city.

Parkplatz Prohlis - Langer Weg - 01257 Dresden

Parkplatz Bühlau - Quohrener Straße - 01324 Dresden

Parkplatz Kaditz - Kätschenbroder Str. - 01139 Dresden