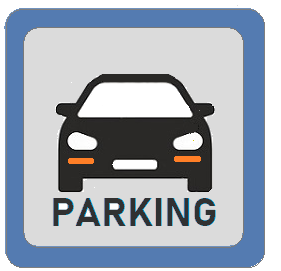 Amersfoort
is situated in the dutch province Utrecht. Parking in the city centre is possible in car parks and on-street parking places on walking distances from the city centre. Street parking times are time-restricted.
AMERSFOORT : ON-STREET PARKING

City Centre
Operational hours
Charge and stay
Monday to Saturday
09:00 - 22:00
1 hour-zone : € 2,70/hr
2-4 hrs-zone : € 2,20/hr
Public holidays
free parking
LONG STAY PARKING
Unlimited parking is set outside the city centre on parking lots every day from 08:00-22:00 : Eemplein, Barchman Wuytierslaan (south of railway station) and Utrechtseweg/Bergstraat.
Parking rate : € 1,40/hour, daily max. € 7,50.
CAR PARKS
Unlimited parking is set to the car parks in the city centre, mostly 24/7open. Parking rates : € 1.50-3.00/hr, daily max € 15.00.