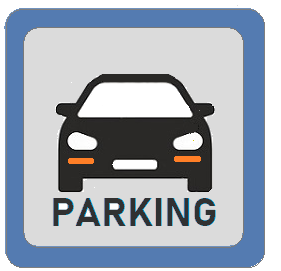 Driving and parking is not difficult in Sweden. Parking restrictions are clearly indicated. Sweden imposes incredibly high fines for parking violations.
SWEDEN : DRIVING AND PARKING REGULATIONS
Speed limits
The following max. speed limits apply for cars and motorbikes:

Urban areas : max 20-50 km/h

Regional roads : 70 km/h

Highways : 110 km/h
Parking regulations
Most Swedish cities operate paid on-street parking on weekdays, charged by the hour. Parking is usually on the right hand side of the road.
Parking is not allowed within 10 meters from crossings, corners, zebra crossings, crossing bicycle lanes, pedestrian crossings, etc.
Please be informed that occasionnaly parking isn't possible in case of cleaning at night.
MORE PARKING INFO SWEDEN
Parking disabled car driver

With a EU parking card for people with disabilities you are allowed to park :

max 3 hours : on places where parking is limited to 3 hours

max 24 hours : on places where parking is limited from 3 to 24 hours