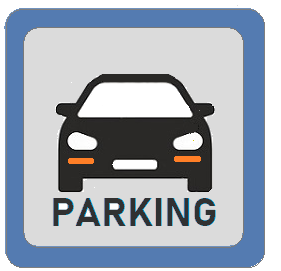 Eindhoven
is situated in the province of North-Brabant, in the south of the Nethetlands. Paid and unlimited on-street parking is set every day of the week. Good capacity is offered in several car parks and parking lots. Cheap are the parking lots close to the city centre.
EINDHOVEN : ON-STREET PARKING

City Centre
Operational hours
Charge and stay
Monday to Sunday
09:00 - 21:00
€ 2,50/3,50/hour*
(unlimited parking)
* Parking rate € 3.50/hr is set on Stationsplein and Keizersgracht.
PARKING LOTS
Parking lots Raiffeisenstraat, Tramstraat, Stationsweg, Deken van Someren-straat, 't Endje. Parking rate : € 2.50/hr, € 8,80/day
PARKING AROUND CITY CENTRE
Unlimited parking is set in the area around the city centre. The parking rate is € 1.80/hour, € 6.30/day
CAR PARKS
Unlimited parking is also set to the car parks in the city centre. Parking rates are : € 2.80/hour, daily maximum € 16,00.

More information
P+R MEERHOVEN
Cheap parking is also set to P+R Meerhoven (Sliffertsestraat 304 Eindhoven), open permently. Rate : € 3,00 for the first day and € 5,00 for each subsequent day. Cheap public transport to city centre available.