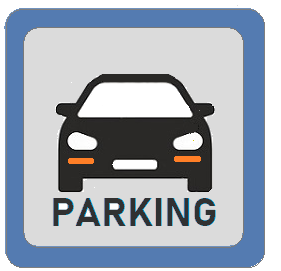 Växjö is a city located in southern Sweden, in the province of Småland. It is known for its beautiful natural surroundings, vibrant cultural scene, and innovative environmental policies.
The Cathedral
One of the main attractions in Växjö is the Växjö Cathedral, which is one of the largest and most impressive medieval churches in Sweden. It dates back to the 12th century and features stunning Gothic architecture, beautiful stained-glass windows, and intricate sculptures.
Street Parking in Växjö
In the central parts of Växjö there are two different parking zones.
Zone 1 (marked blue on map): free parking on Sundays and after 12 AM on Saturdays. Otherwise 18 SEK per hour.
Zone 2 (marked green on map): free parking during Saturdays and Sundays. Otherwise 10 SEK per hour. Always 1,5 hours of free parking in the parking house connected to the mall Affärshuset Tegnér (don´t forget to check in at the parking meter). Charge after 1,5 hours.
See the map of parking in Växjö
Småland Museum
Another popular attraction in Växjö is the Småland Museum, which showcases the history and culture of the Småland region, including traditional crafts, folk art, and ancient artifacts. The museum also has a beautiful botanical garden and hosts temporary exhibitions throughout the year.
Innovative environmental policies
In recent years, Växjö has gained international recognition for its innovative environmental policies, which aim to make the city fossil fuel-free by 2030. Visitors can learn about these policies and their impact on the city through various tours and exhibitions.
Events en Festivals in Växjö
Växjö has a vibrant cultural scene, with numerous theaters, galleries, and music venues hosting performances and events throughout the year. The city also hosts several festivals, including the Växjö International Film Festival and the Växjö Jazz Festival.