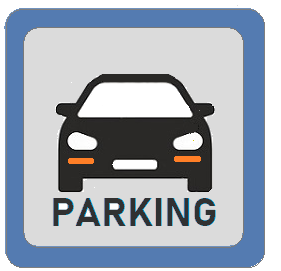 Delft
is a city in the west of the Netherlands, located to the north of Rotterdam and south of The Hague. The historic city of Delft is partly a car free zone with on-street parking for residents with a parking permit. Parking for visitors in the inner city is foreseen on the parking lots Paardenmarkt, Gasthuisplaats and Voorstraat and in car parks.
DELFT : ON-STREET PARKING

City Centre
Operational hours
Charge and Stay
Monday-Saturday
10:00 - 24:00
€ 3,20/hr, € 30,00/day
(Unlimited parking)
Public Holidays
Free parking
PARKING AROUND CITY CENTRE
Around the city centre paid parking is set on Monday to Saturday from 12:00-24:00. Parking on Sunday is free of charge. Parking rates : first 2 hours € 0,60/hr, subs. € 3,20/hr, € 30,00/day.
CAR PARKS
Unlimited parking is set to car parks in the city centre. Charge : € 3,00/hr, daily maximum € 30,00.

More information