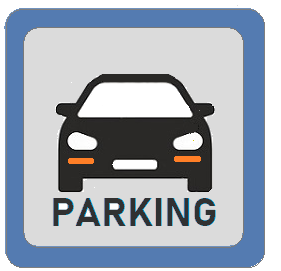 Den Bosch ('s-Hertogenbosch)
is the capital of the Dutch province North Brabant, in the south of the Netherlands. The city centre has limited on-street parking facilities. For parking we advise to use the car parks or the P+R's on the edge of the city centre.
DEN BOSCH : ON-STREET PARKING

City Centre
Operational hours
Charge and stay
Monday-Saturday
09:00 - 24:00
€ 3,15/hr, € 19,50/day
unlimited parking, except
30-60 min shopping area
Sunday/Public Holidays
12:00 - 24:00
PARKING AROUND CITY CENTRE
In the first adjacent area paid parking is set :
- Monday-Saturday from 09:00-06:00/09:00, Sunday from 14:00-18:00.
- Parking fee : € 2,65/hour, € 16,50/day.
- Stay : unlimited, except 1 hour in the railway station area.
CAR PARKS
Guarded parking is set to car parks in the city centre. Parking rates : € 2.50-3.33/hour, daily maximum € 20.00.

P+R PARKING DEN BOSCH
Very cheap parking is available on 3 parking lots on the outskirts of the city centre. Parking included free public transport for 4 persons to the city for a promotional fee of just € 4,00.
-
P+R Willemspoort
- Vlijmenseweg 10 - 5223 GW Den Bosch
-
P+R De Vliert
- Stadionlaan 9 - 5213 JH Den Bosch
-
P+R Pettelaarpark
- Pettelaarpark 59 - 5216 PP Den Bosch