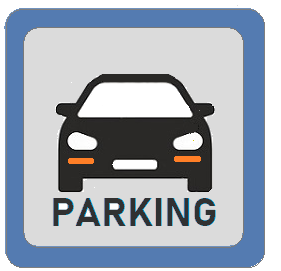 The city of
LILLE
offers limited on-street pay-and-display ticket parking and unlimited parking in the several car parks and free parking on P+R locations along the metronetwork or next to some bus stations.
PARKING LILLE : ON-STREET PARKING

City Centre
Operational hours
Charge and Stay
Monday to Saturday
09:00 - 19:00
€ 2.00/hour
max. 2 hours
Sunday/Public Holidays
Free parking
PARKING AROUND CITY CENTRE
Paid parkig is set on Monday to Saturday from 09:00 - 12:30 and 14:00 - 19:00. Parking time is limited to 3,5 hous. Parking fee € 1,00/hour.
CAR PARKS LILLE
Unlimited parking is set to car parks in the city centre. Parking rates in public car parks : € 1.50-3.50/hour, daily maximums € 12.00-21.00.

More information
P+R LILLE
You park for free outside the city centre and use the metro or the Citadine bus on the following P+R locations :

Lille
: P+R Porte des Postes, P+R Porte d'Arras , P+R Calmette

Villeneuve d'Ascq
: P+R Les Près and P+R 4 Cantons

Lomme
: P+R Saint Philibert. Paid parking (incl. bus transfer to the centre):

P+R Champs de Mars: € 1,70 for 3 hours, € 3.20/day