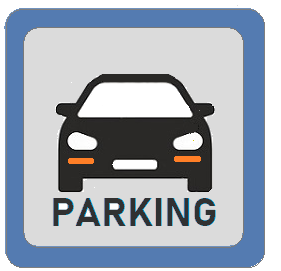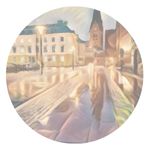 Malmö is the third-largest city in Sweden, located in the southernmost province of Skåne. It is a multicultural and dynamic city, known for its modern architecture, beautiful parks, and beaches.
Parking in Malmö
Parking rates in Malmö can vary depending on the location and time of day. In general, parking in the city center and near popular attractions tends to be more expensive than in residential areas.
Street Parking Malmö
There are both street parking and garage parking options available in Malmö. Street parking rates are typically around SEK 20-30 per hour, with a maximum parking time of 2-3 hours in most areas. Some areas may have free street parking on weekends or during certain times of the day.
Garage Parking Malmö
Garage parking rates can vary depending on the location and operator. The City of Malmö operates several parking garages throughout the city, with rates ranging from SEK 15-40 per hour or SEK 100-300 per day. Private parking garages and lots may have similar or higher rates, depending on the location.
P+R Parking Malmö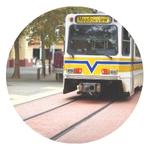 It's worth noting that there are also several park-and-ride options available in Malmö, where visitors can park their cars outside the city center and take public transportation or rent a bike to get around. This can be a more affordable and convenient option, especially during peak tourist season or busy weekends.
There are several park and ride options available in Malmö, which can be a convenient and affordable way to explore the city without having to worry about parking in the busy city center. Here are some of the most popular park and ride options:
Hyllie Station 250 kr day - This is the largest park and ride facility in Malmö, located just outside the city center. It has over 1000 parking spaces and is connected to the city center by the Malmö City Tunnel, which takes just 7 minutes to reach Malmö Central Station. ou can quickly walk from the parking garage to Hyllie Station, where you can take the train to Malmö Central in about 6 minutes, or 12 minutes to Kastrup and 27 minutes to Copenhagen.

Bagers Plat - 250 kr day - Park in the Bagers Plats car park, which is located in the middle of the city near Malmö Central if you want to continue by train.
Main Attractions in Malmö
One of the main attractions in Malmö is the Turning Torso, a striking residential tower that is the tallest building in Scandinavia. It is an iconic symbol of the city and offers breathtaking views from its observation deck.
Another popular attraction in Malmö is the Malmö Castle, a 16th-century fortress that now houses museums and exhibitions about the history of the city and the region. The castle is surrounded by a beautiful park and moat.