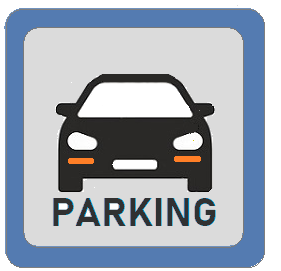 LE HAVRE
is a port city at the mouth of the Seine, the region of Upper Normandy. On-street parking is limited in the inner city and unlimited in the rest of Le Havre. Parking on-street is quite cheap on-street, on parking lots and in car parks.
LE HAVRE : ON-STREET PARKING

City Centre
Operational hours
Charge and Stay
Monday to Saturday
09:00-12:00/14:00-17:00
€ 1,50/hour
max 2 hours
Sunday/Public Holidays
Free parking
PARKING AROUND CITY CENTRE
In the first adjacent area unlimited parking applies on Monday to Saturday.
Charge : € 1,50/hour, € 6,00/6 hours, € 30,00/day.
Parking is free on Sundays and Public Holidays.
PARKING LOTS
Parking lots with unlimited parking : Quai de la Réunion, Quai de la Martinique, Océane, Vauban, Quai Frissard, Les bains des docks and Colbert. Parking rate : € 1,20/hour for the first 2 hour, subs € 0,40/hour.
CAR PARKS LE HAVRE
Parking rates in public car parks : €2,40 for the first 2 hours, then € 0,40 for each subsequent hour.
P1 -
Effia Parking Les Halles
- Place Oscar Niemeyer - Le Havre
P2 -
Effia Parking Hôtel de Ville
- Place de l'Hôtel de Ville - Le Havre
P3 -
Effia Parking René Coty
- 22 Rue Casimir Périer - Le Havre
P4 -
Effia Parking Funiculaire
- Place Thiers - Le Havre
P5 -
Effia Parking Rousseau
- 42 Rue Jean-Jacques - Le Havre
P6 -
Effia Parking Les Gares
- 16 Cours Commandant Fratacci - Le Havre
P7 -
Effia Parking P3 Océane
- Rue Marceau - Le Havre
P8 -
Effia Parking Vauban
- Quai Frissard - Le Havre