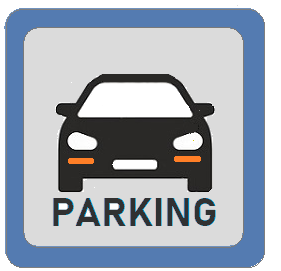 Valencia
is one of the major touristical destinations in Spain. Driving and parking is difficult in the inner city. Therefore you are advised to use one of the multi-storey or underground car parks.
VALENCIA : ON-STREET PARKING (Ciutat Vella, Eixample, Extramurs)

Central Area
Operational hours
Charge and Stay
Monday to Friday
09:00-14:00/16:00-20:00
1 hour : € 1,00
2 hours : € 1,70
(max 2 hours)
Outside the central zones paid parking is set in the blue zones. Parking rate : € 0,80-1,50 for 2 hours.
CAR PARKS VALENCIA
Unlimited parking is set to the many underground car parks in the city centre. Parking rates : € 2.50/hr, € 20.00/day or more.

More information
P+R PARKINGS VALENCIA
Metrovalencia offers parking and public transport to the city centre. Parking is free of charge, public transport tickets are very cheap. P+R can be found at metro stations :
LLiria, La Pobla de Vallbona, L'Eliana, Massarrojos, Rocafort, Empalme, Valencia Sud, Paiporta and Seminairs.