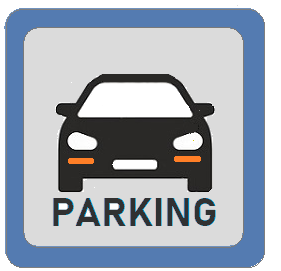 PORTO
, located in Northern Portugal has many one-way and narrow roads where on-street parking is not possible. So, if you're planning on visiting the historic center of Porto, park your car in one of the (undergound) car parks.
PORTO : ON-STREET PARKING

City Centre
Operational hours
Charge and Stay
Monday to Friday
08:00 - 20:00
€ 0.50-1.00/hour
(max 2-6 hours)
Sunday/Public Holidays
Free parking
N.A.
CAR PARKS PORTO
More expensive are the several (undergound) car parks in the city center : hourly rate € 2.00, daily maximum € 15.00.
P1 - Miguel Bombarda - Rua de Miguel Bombarda 405 - 4050 Porto
P2 -
Saba Dos Leões no Porto
- Praça de Gomes Teixeira - 4000 Porto
P3 -
Saba Commercio do Porto
/ R.Elísio de Melo/Almada - 4050 Porto
P4 -
Parking
- R. Campo dos Mártires da Pátria - 4050 Porto
P5 -
Saba Praça Lisboa
- R. de São Filipe de Nery - 4050 Porto
P6 -
Saba Cardosas Parking
- R. Trindade Coelho 16 - 4050 Porto
P7 -
Saba Ribeira
- Praça do Infante D. Henrique - 4050 Porto
P8 - Silo parking - Rua Guedes De Azevedo - 4300 Porto
P9 -
Empark D. Joao I
- Praça D. João I - 4000 Porto