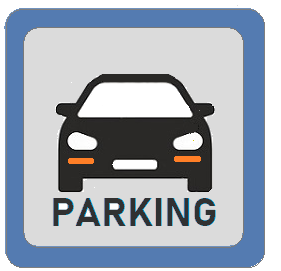 In the city centre of
CANNES
paid parking on-street applies on bays with white lines. Parking is limited but rather cheap. For a longer stay we would advise to use one of the car parks in the city. For long parking you can also use the ECO Park Actif places on the edge of the city
CANNES : ON-STREET PARKING
City Centre
Operational hours
Charge and Stay
Monday-Saturday
09:00-12:00/14:00-19:00
€ 3.00 for 2 hours
max. 2 hours
Sunday/Public Holidays
Free parking
In the touristical en shopping areas the first 30 minutes are free of charge. Enter your license number into the ticket machine, even for the free minutes.
LONG STAY PARKING
For long parking you can use the ECO Park Actif places on the edge of the city : Av.de Grasse, Rue Migno, Bld Vallombrosa, Av.du Prado, Rue Louis Braille and Av.Marcellin Berthelot. Parking rate € 1,50/day.
Parking on Bld de La Croisette/Pointe Croisette and Bld du Général Vautrin is FREE OF CHARGE.
BLUE ZONES CANNES LA BOCCA
In the blue zones of La Bocca parking is free for 2 hours on Monday-Saturday from 08:00 -19:00 with a international blue parking disc.
PARKING LOTS CANNES LA BOCCA
Free parking is set on the parking lots in Cannes La Bocca, the sea shore area and west of the centre of Cannes:

Parking Coubertin - Av. Pierre Poési - Cannes/La Bocca

Parking de la Roubine - Av. de la Roubine - Cannes/La Bocca

Parking Grand bleu - Côté rue Amador Lopez - Cannes/La Bocca

Parking Jean Correia - Blv du Midi-Louise Moreau - Cannes/La Bocca
CAR PARKS CANNES
Unlimited parking is set to car parks in the city centre. Parking rates are € 3.00-4.50/hour, daily maximum about € 40.00. Parking is free of charge in the first hour, except in the months July and August.

More information